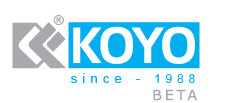 Submit Your Reviews
Patel Freny D.

Very new varieties, we done vary nice shopping from here because there is many choice, thank you for help us. And very very thank you for you to Koyos members have wonderful day.
---
Kamleshbhai J Soni

Really good & royal collection. Also the nature wise good aptitude. We like it.
---
Hardik Acharya

It is my great pleasure to visit such a unique shop which is totally dedicated traditional.
---
Manoj B Shah

Nice Collection inspired to wear sherwani in every wedding this is a good starting for Indian tradition
---
Rajiv H Puter (U K london)

Best ever collection I have seen so far in my life many thanks for lovely choice.
---
Satvik Shah (USA New jersey )

Good service and excellent staff. Extremely response to my need. Will visit again.
---
Ruta shah

"Love this place, good collection, fantastic service and everybody is very helpful" thanks for making shopping so much relaxing and fun.
---
Mr. Manish Sharma

You have a great collection for Rich Grooms. We look forward to get dresses for our wedding
---
Vishal Shah (USA)

Service was really great & the collection is awesome. I will recommend it to my group sure.
---
Have an opinion on our
website?