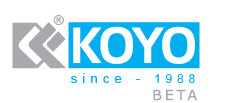 There is man called
Hitendra Vora
saw a dream to do some business in very extra ordinary way in 1988. And he was started making own fabric in mix & match concept exclusive for Kurta-Paijama, with the name 'KOYO Fabrics'. Nobody was there in the market at that time that produces fabric exclusive for Kurta-Paijama with unique combination of mix & match and ready to stitch packing style. This was the first name in history for giving new test of mix & match in Kurta-paijama with its unique style of packing in 1989, at that time our very popular and famous brands are 'NAWAB' and 'MOGALAI'. Later on the time had change from Tailoring to Readymade. And he put his next step in 1993-94 towards readymade. He think to make Kurta-Paijama (JABHA-LENGHA) is not big deal, he starts doing that by job work in many places. And he saw that the quality they produce was worst and not expectable at all. So he thought local people can't get good quality readymade Kurta-Paijama in the market. He all most failed near 800-1000 of kurta. Then he thinks, to start own manufacturing unit to make best quality Kurta-paijama, and 'KOYO FABRICS' turn into 'KOYO FASHIONS PVT. LTD'. This is the very first company which mfg. only Men's Traditional Outfit only nothing else. He put his best efforts to make the best quality product by best stitching machineries and best fabrics with good designing and best employee. Here one thing I want to tell you that the person who is starting the unit did not know at list A-B-C about stitching of readymade garments. The only thing he knows that he wants to produce his best collection by doing best efforts. So, enriched with 23 years of experience, we are able to understand the requirements of the ever changing fashion and provide our clients with an attractive range in Men's Traditional Outfits and Accessories.
If, you are in India, drop into see the exciting range of products at our only retail outlet exclusive for Men's Traditional Outfits at C. G. Road – Ahmedabad – Gujarat.
For visite our showroom
Click Here
Have an opinion on our
website?