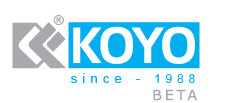 Indian Casuals :

The ideal dressing in evening at home, club or weekends wear, cotton kurta's is best wear out of all casual wear. This is ideal Indian Casuals for Men. There is always dynamic personality when you were Indian Casuals. 'VISIBLE DRESS INVISIBLE COMFORT'
Atithi :

Many times people like to wear kurta formal parties, inaugurations or social functions. The collection of kurtas can be worn in any festival, ceremony or religious occasion & it's enrich your personality. Here we bring the collection of kurtas especially for Atithi.
'SYMBOLE OF INDIAN CULTURE'
Avasar :

If you have your engagement or wedding or some family functions, your dressing must be Traditional. We are here coming with collection of Kurtas that feels you, you are special from others on that day. Looks classy and rich suitable to all close family members in wedding, for pre-wedding or for sangit.
'MEN'S CAN'T WEAR JEWELLRY BUT JEWELLRY FOR MEN IS HIS DRESS'
Maharaja :

The very royal and designer collection of sherwanies & indo-western for engagement, wedding day and reception. It can be worn by groom, father, brother of bride & groom. Its gives you feeling of royal nawab or king of the day.
'ROYALTY IN COSTUME'
Pure Silk Collection :

For a client, it is very difficult to judge 100% extreme Silk all times. So the Textile Govt. of India coming with Silk Mark that assured you for 100% Pure Silk. We are authorized retailer for using Silk Mark. Silk is a natural protein fiber, some forms of which can be woven into textiles. Here we are presenting you a collection from our Pure Silk Kurtas. "Beautiful resplendent and exquisite, your pure silk kurta always makes you feel special."
'IT'S FOR PRESTIGE'
Linen Collection :

Linen is great warm weather fiber. 'Linen' the word is sufficient for Linen lovers. It is most sophisticated and richest fabric, it's known for its wrinkles and simplicity and softness. Now the times Linen and its industries are part of the political cultural history of several west European countries as well as India.
'THE CLUB WEAR'
Have an opinion on our
website?