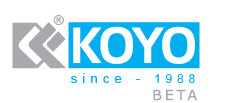 About Us :
Welcome to KOYO
The purpose to be here is to promote Man's Traditional Outfit. We all know in current trend Indian Man's Traditional Outfits get the first position in men's fashions garments, thus every Indian man must needs good pair of Kurta-Paijama in their wardrobe. So, it is our wish to reach each & every Indian men who are searching for Man's Traditional Outfit. We are here to give you from our wide experience of 23 best quality garments by its fitting-stitching-fabric and all time fresh designs.

And at last everything is not good unless you do not get good service.
Have an opinion on our
website?